Click on a thumbnail to see a very large full-sized version.
To save photo, drag thumbnail to desktop, or right-click and
hold on thumbnail (depending on your browser and OS).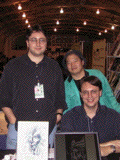 These are the thankless guys that publish my e-comic book!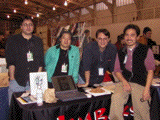 ---

Shameless plug below:



Buy our e-comic book at www.jambooks.com!